Modamkar Company
MODAMKAR is the oldest supplier of fire and safety, alarms and fire extinguishing system services and equipment in Iran. During its 40 years working in this field, MODAMKAR Co. has aimed to supply effective services to customers. Having partnership of the best fire and safety manufacturers of the world and with the help of its experienced and professional team, It has operated several projects successfully. MODMKAR is certified by Tehran Fire and Safety Organization, and moreover it has experienced, professional and trained staff to supply 24/7 services and supports.
Some of the MODAMKAR achievements:
Certified by Tehran Fire & Safety Organization
Principal member of the Union of electronic security technical and engineering and safety channels corporations
Member of Employers' Association of Fire Safety and Engineering Companies of Tehran
Having Contractor qualification certificate in the field of facilities, equipment and power
Qualified by plan and budget organization in the field of Fire & safety equipment in 1996
Certificate holder of Environmental Management System ISO 14001 and customer satisfaction ISO 10002
Certificate holder of quality ISO 9001 and Professional Health and Safety Management System OHSAS 18001
Having establishment permit of technical and engineering unit of the ministry of industry, mining and trade in the specified field of electrical, electronics, control and automation industries
Having experienced staff for 24/7 supplying services and supporting installed systems
Design automatic gas fire extinguishing systems based on NFPA & BS standards
Perform hydraulic calculations of gas fire extinguishing systems through equipment manufacturers software
Design various automatic water fire extinguishing systems based on NFPA standard
Design conventional fire alarm and addressable systems based on the valid global standards such as BS
Having experienced, professional staff trained in foreign companies for systems installation
Supplying fire and safety systems and equipment from companies including Protec, Rolland, Siex, Reactone, and Aquasys
---
Our History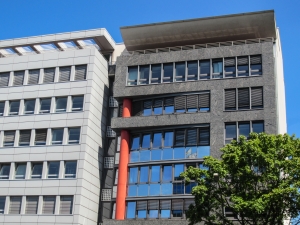 MODAMKAR Co. was established by Mr. Hassan Maddah in 1972. After 40 years, now it is considered as the oldest corporation in fire and safety industry in Iran.
1972- MODMKAR was established
2000- Obtained exclusive partnership of Protec
2015- Protec top partner all over the world
2016- Protec top partner all over the world
2017- Protec top partner all over the world
2020- Operating more than 1500 projects until now
---