REACTONE is active since 1968 in the fields of manufacturing and providing fire tube automatic gas fire extinguishing systems. It has more than 30 years experiences in providing services to all over the world.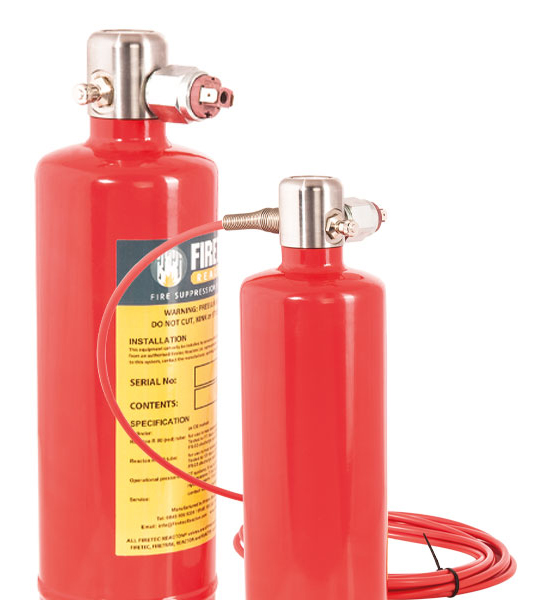 These systems are using in protecting electric switchgears, server and telecommunication racks, vehicles, restaurants, installation tunnels, mines, marine, etc.
Fire Tube Automatic Gas Fire Extinguishing Systems
This system is available both directly and indirectly. These cylinders are provided with Novec and Fm200 gases as well as AFFF Foam dry powder and water.
Followings are some features of Fire Tube capsules:
Fire tube capsules are available in various sizes
The system performs as continuous linear and thermal detection performs as pneumatic
The tubes are flexible and durable, made of special soft plastic in 4 and 6 millimeters up to 100 meters width
moisture and/or vibration doesn't have any effects on the systems' performance
No limitations in installation
fire detection and extinguishing in the nearest place to fire start
Eco-friendly
Easy exchange after work
Using the tube to the place with no holes
Appropriate to install in electricity rooms, server rooms, archives warehouses, cable tunnels, etc.
Rechargeable